Shipping All Across the Northeast
E. Armata is a family run fruit and produce wholesaler in the Hunts Point Market that has been in business for over 100 years. With a modest start in Manhattan at the Washington Street Market, E. Armata is now one of the largest wholesalers operating in Hunts Point and is proud to now be in the 4th generation stage. E. Armata takes great pride in managing the company with integrity and the highest quality product available for all our customers – be they a large retail customer, institutional supplier, or small grocers who visit the Hunts Point Market for quality produce. Contact us for Vermont Produce Delivery today if you have questions. We ship all along the Northeast and can send to you if you live or have a business in Vermont.
Over the last century, E. Armata has prospered as a leader among produce distributors in the tri-state area. Our brand prides itself on having a family tradition of loyalty to customers and partnerships with farmers and growers that span generations. We work with the most recognizable brands of fresh produce in the industry, as well as offering our own E. Armata label.
This guarantees proper cleanliness and optimizes quality to our customers. We are diligent about the inspection process and take the time to review all products being shipped out to our customers before delivery.  All of our quality teams are staffed and managed in-house at E. Armata Inc. and we take pride in being produce distributors in the Hunts Point Market that offers the freshest produce to our clients.
Food Safety:
At E. Armata Inc., we take pride in being one of the best produce distributors in the Hunts Point Market providing the highest quality products. Food safety and quality control are important in preventing food-borne illnesses such as Escherichia coli O157, Shigella, and Yersinia.  At E. Armata Inc., we are GMP-certified as well as a recipient of a 100 percent superior rating through the FDA's Hazard Analysis Critical Control Point (HACCP). Our commitment to food safety is evidenced by the practices we've implemented. Below are a few ways our team at the Hunts Point Market produces of the highest quality product:
We receive shipments daily
All of our trucks are temperature controlled
This method limits contamination of harmful bacteria and pollution many distributors experience during transport. For example, increased humidity causes increased the risk of spore and fungi production on fruits and vegetables.
We keep thorough track of our products
We specifically keep track of all the fresh food products we receive by immediately uploading a picture of them as they are delivered onto our iPad tracking system.  This means that we take the extra time to ensure all deliverables are up-to-date in our system to ensure quality.
We employ an experienced quality control team
Our employees are trained in Hazard Analysis and Critical Control Point (HACCP) quality control.  This process consists of seven principles: hazard analysis, identifying critical control points, determining critical limits, monitoring critical points, establishing corrective actions, developing record-keeping procedures, and establishing verification procedures. This ensures we continue to be provide top-quality produce in the Hunts Point Market.
Our inspectors are USDA-trained
Our inspectors are trained by the USDA Agricultural Marketing Service inspection standards, which is a nationally recognized agency that provides the standardization, testing, and grading of all food products sold in the US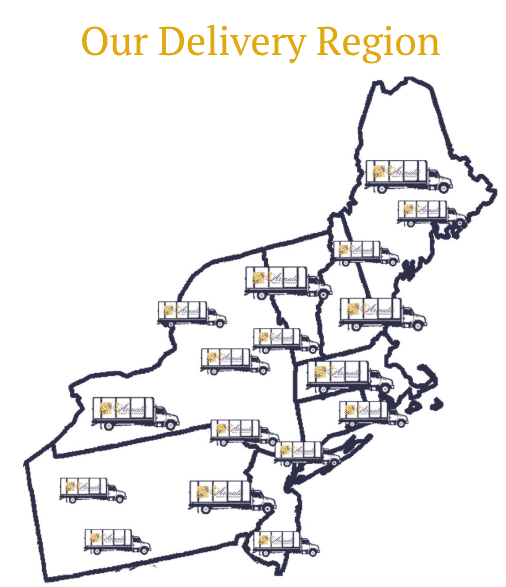 How can produce distributors located in the Northeast help you grow?
At E. Armata, we don't just take orders for delivery; we accept responsibility. As produce distributors located in the Hunts Point Market, our sales team follows these steps to help you:
We deliver fresh produce daily to efficiently fulfill your replenishment needs.
Our modern trucks are temperature controlled to make certain we meet your high-quality standards all year round.
We use the latest in technological advancements in order to maximize our shippers delivery schedules to accommodate both your business's needs and our growing demand.
To ensure the safety of our drivers and the communities we serve, we monitor and track the speed of our shipping vehicles.
We are committed to meeting all of our new and long-standing customers' needs.
E. Armata, Inc highly upholds our stringent Food Safety standards that are in place for the protection of our customers, our employees, and to the end-user of our products.  We are working in conjunction with the New York City Produce Terminal market and our shippers, closely monitoring the outbreak of the 2019 coronavirus disease (COVID-19). We are implementing the recommendations issued by the Center for Disease Control and guidance issued by the State of New York in addition to the stringent requirements to maintain our current Food Safety programs dictated by our SQF, HACCP certificate(a Food Safety Management Certification used to control food safety risks and audited annually by an outside certification body that signifies a food management system accepted as an international standard of excellence) for our entire facility.
The health and safety of our employees and customers and the safety of our product is our top concern. Under that criteria, E. Armata, Inc has created and implemented a Business Continuity Plan in the event of any possible disruptions.
Please know that we are monitoring the situation and our focus is maintaining everyone's safety. We will continue to work with public health official partners to determine what support may be needed in the coming days and weeks as the situation continues to evolve.  We will continue to update you with any new information.
Chris and Paul Armata
Ariel Muza, Director of Food Safety
---
What is a Produce Wholesaler?
Few things are more delicious than fresh fruit and produce in the summer. E. Armata Inc. operates out pf the Hunts Point Market and offers Vermont produce delivery. Our team is fully committed to our customers, and we take pride in providing them with the highest quality produce in a clean and organized cold-chain-compliant facility. To learn more about the role of a produce wholesaler, continue reading below.
What is A Produce Wholesaler?
Most shops, restaurants, and supermarkets do not grow their own produce and sell it. For this reason, they must outsource to get the products they need delivered to them. Through our Vermont produce delivery, we provide an essential service to our customers that is key to moving produce from farm to table. E. Armata Inc. is a fourth-generation operation that has been servicing the tri-state area for over 100 years. Our network of shippers and growers allows us to provide businesses with wholesale produce to meet the needs of their customers.
Distribution
E.armata Inc. has dedicated years to perfecting our wholesale operation to ensure the satisfaction of our customers. Our dedication has allowed us to design a seamless process to maintain quality and excellence. Here is a closer look at our Vermont produce delivery process:
Wholesale produce distributors must cultivate and maintain relationships with quality shippers and growers to be successful. We have been building relationships for over 100 years, so you can be assured that you are receiving the finest fruits and vegetables.
Once the produce has reached us, it is stored in our state-of-the-art facility with over 60,000 square feet of temperature-controlled storage. We use RF guns for our racking system to meticulously keep track of our inventory, which allows us to service our customers more efficiently.
Our top concern is that our customers receive their produce while it's still fresh. We use temperature-controlled trucks to keep the produce fresher longer and monitor our drivers' speed to ensure safe drop-offs.
Contact Us For Vermont Produce Delivery
When looking for a produce wholesaler, you want to make sure you're working with the best. E. Armata Inc. has set and maintained high standards since its inception over 100 years ago. Our commitment to excellence guarantees satisfaction and freshness. If you're looking to work with us through our Vermont produce delivery, be sure to contact our team today!
---
From Our Blog
The Best Keto Vegetables
Vegetables are an essential part of any diet. However, not all vegetable choices are ideal for a keto diet. E. Armata Inc. features Vermont produce delivery that carries a full selection of high-quality vegetables. Our team would like to share some of the best low-carb vegetables that keep you on track for your diet! Continue reading to learn more! 
What is the Keto Diet?
A ketogenic or keto diet is a high fat, low carb diet that shares similarities with the Atkins diet and offers several health benefits. The keto diet involves dramatically reducing your carbohydrate intake and replacing it with fat. These can include meat, nuts, healthy oils, fish, and eggs. This diet puts your body into a metabolic state known as ketosis. Ketosis can make your body more efficient at burning fat for energy and can cause significant reductions in insulin and blood sugar levels. The keto diet is most known for weight loss, as it is very filling. 
Best Keto Vegetables 
When you picture a keto diet, fresh vegetables from our Vermont produce delivery likely don't come to mind. This diet is represented mainly by fat, but to ensure your body gets all of the nutrients it needs, you will need to incorporate low-carb keto vegetables too. Having a daily dose of vegetables is a great way to improve your health, but not all vegetables are created equal. Generally, root vegetables contain more carbohydrates, which is not the best for a keto diet. Of course, enjoying a small portion of these vegetables is okay, but high-carb vegetables could take you out of ketosis and make the diet ineffective. The best vegetables for a keto diet are low in carbohydrates and high in nutrients. Here are some of the best keto vegetables available at E. Armata:
Asparagus

Green Beans

Artichokes

Bell Peppers

Broccoli 

Cabbage

Brussels Sprouts

Cauliflower

Spinach

Cucumber
Contact Us For Vermont Produce Delivery
There is no shortage of keto-friendly vegetables available via our Vermont produce delivery. E. Armata Inc. partners with the leading growers and shippers to bring our customers the highest quality produce available. To learn more about our keto-friendly vegetables or for general inquiries, contact us today!
---
Everything You Need To Know About Stone Fruits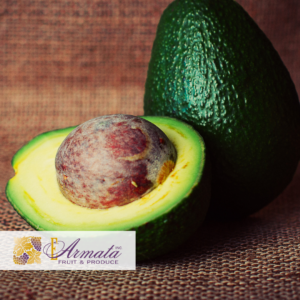 Earmata Inc. is a leader in Vermont Produce Delivery that sources fresh produce globally. Our fruit department's diverse sources of produce allow us to provide quality varieties of fruit for our customers year-round, including delicious stone fruits. There is an exciting variety within the stone fruit family, and a few might surprise you. Continue reading below to find out everything you need to know about stone fruits. 
Peaches, cherries, apricots, and nectarines: what do all of these delicious fruits have in common? They're stone fruits. Stone fruits are a family of fruits that get their name from the pit or "stone" in their center that is actually a large seed. There is a wide variety of stone fruits available, but some of the most popular fruits available through our Vermont Produce Delivery include:
Peaches.

Plums.

Nectarines.

Mangoes.

Cherries.

Apricots.

Olives.

Lychees.
When Are Stone Fruits Ripe?
Stone fruits tend to be fleshy and have thin skins that can be smooth or fuzzy. Every stone fruit is different, but you will know when they are ripe when their flesh becomes slightly softened, and they no longer have green skin. Nectarines and peaches can take up to four days to ripen if you buy them while their flesh is still firm. You can tell when they're ready for eating when there is some give when you gently squeeze the fruit. Cherries don't ripen anymore after they are harvested, so you can enjoy them right away! 
Are Stone Fruits Healthy?
Stone fruits are a healthy and delicious snack that packs a potent nutritional punch. These vibrant fruits are rich in dietary fiber, potassium, antioxidants, and vitamins. You can enjoy stone fruits on their own or add them to your salads, smoothies, or desserts! 
Contact Us For Local Vermont Produce Delivery
Be sure to check out the delicious stone fruits available from our Vermont Produce Delivery at E. Armata Inc. Our fruit department is one of our flagship programs, and we have fostered loyal relationships with our customers, growers, and shippers for generations. To learn more about our stone fruit offerings or for general inquiries, be sure to contact E. Armata Inc. today!
---
Banana Benefits For Men
Bananas are an incredibly delicious, convenient, and healthy snack, but did you know that their benefits go beyond great flavor? Once you open up that banana peel, you'll find that they are packed with nutrients that are especially beneficial for men. Local food such as bananas that you can grab from the supermarket are always delicious and nutritious. Whether you like green bananas or the classic yellow, you're bound to reap some benefits. At E. Armata Inc., our Vermont Produce Delivery provides fresh and healthy fruits and vegetables to our customers all year round. Continue reading to discover some of the benefits of eating a banana for a man! 
Health Benefits of Bananas
The banana is a sweet, tropical fruit that is enjoyed worldwide that is best enjoyed when you eat a ripe banana. Aside from their sweet taste, bananas are well-loved because of their numerous health benefits. They are rich in potassium, fiber, vitamins, and minerals and are very low in calories. Men can potentially experience several benefits when they eat bananas as part of their regular diet. Here is a list of those benefits compiled by our Vermont Produce Delivery:
Improves Heart Health –

The magnesium, potassium, and vitamin content all support good heart health. Bananas' low sodium and high potassium content can help reduce the risk of cardiovascular disease. They help lower blood sugar levels, lower your risk for type 2 diabetes, and can reduce high blood pressure.

Good Source of Dietary Fiber –

Bananas are high in fiber, and fiber keeps your digestive system running properly. Fiber can also help keep you feeling full for longer, which can decrease your chances of overeating. 

Manages Stress and Improves Mood –

Bananas contain tryptophan, the amino acid that changes to serotonin in the body. Serotonin elevates your mood. If you are stressed, the body can deplete your potassium supply. Bananas can keep you healthy during stressful periods. 

Improves Libido –

Potassium is an essential nutrient found in bananas that boosts testosterone production and a study suggested that it can help improve libido. 

Promotes Weight Loss –

Bananas have several attributes that make them a weight-loss-friendly fruit. Bananas are low-calorie and packed with fiber and other nutrients that help you feel full, keep your blood sugar balanced and burn fat for energy. 
Contact Us For Vermont Produce Delivery
At E. Armata Inc., our Vermont produce delivery works with the top produce brands in the industry. As a family-owned and operated business, we strive to maintain family values by prioritizing customer care and service. Our fruit department has a full line of tropical fruits imported from quality growers in Central and South America that can be shared right here in the United States. Be sure to contact E. Armata Inc. today to learn more about our tropical fruit department or for general inquiries.
---
Watermelon Gardening Tips
No fruit captures the magic of the summer season quite like watermelon. While this fruit is a satisfying garden crop you can grow, it can be tricky. Watermelon is one of the most popular items available from our Vermont produce delivery during the summer, so our team at E. Armata Inc. would like to share some watermelon gardening tips. Continue reading to learn more! 
Our Suggestions
There is nothing quite like a fresh, ripe watermelon from our Vermont produce delivery. However, it is also possible to grow delicious watermelon in your own garden! Getting your plants to produce this tasty fruit involves a lot of attention to the unique needs of the watermelon. Watermelons require fertile soil and a long growing season to produce good fruit. Before your start planting your watermelon garden, consider some of these tips:
Give them space

– Watermelons are large fruit with vines that need a lot of room to grow. Place each watermelon hill about four feet away from each other to ensure they have enough space. 

Plant multiple seeds –

Planting numerous seeds from the start can help you grow great watermelons. As they begin to grow, you can determine which plants are most promising and thin out the rest. Try planting up to ten seeds on each hill. 

Protect plants from pests –

Watermelons are vulnerable to damage from insects. Protect your plants by using row covers or using an insecticide. 

Avoid over-watering –

The roots of a watermelon go deep underground, so they only need to be watered occasionally. Their soil should be kept moist but not soaking wet. 

Weeding –

You'll need to stay vigilant when it comes to weeds and your watermelon plants, especially when they are young. When the vines are fully developed, it can be challenging to get to the weeds. 

Support pollinators –

The blossoms require pollination to bear fruit, so make sure you are being kind to bees. Remove row covers to allow for pollination. 
Contact Us For Vermont Produce Delivery
E. Armata Inc. is amongst the leading watermelon distributors via Vermont produce delivery. Our relationships with respected growers allows us to provide high-quality melons to our customers all year round. To learn more about watermelon gardening or for general inquiries, be sure to contact us today!
---
How Do You Buy Produce On A Budget?
For those who own a business, be it a grocery store or restaurant, choosing to buy Vermont Produce Delivery from E. Armata Inc. is one of the smartest options for a budget. Our team would like to share some helpful tips for buying fresh produce on a budget, so continue reading below!
There seems to be a variety of great options for purchasing fresh, high-quality fruits and vegetables. However, when you need to stock your business on a budget, knowing the most cost-effective ways to purchase inventory is essential. Here are some tips from our wholesale team at E. Armata Inc. for buying produce on a budget:
Buy in Bulk Quantities – Shopping Vermont Produce Delivery can help you save money. Buying in bulk also decreases the frequency of which you need to buy. 

Buy Frozen – Frozen fruits and vegetables are typically cheaper than fresh produce and are just as nutritious. In many cases, they can be more nutritious since they are harvested at peak ripeness. Frozen produce also lasts longer. 

Buy Seasonally – E. Armata Inc. has a wide assortment of fresh seasonal fruits and vegetables. Buying in-season produce is more cost-effective as there is less cost involved with growing and shipping. Another bonus of seasonal produce is that it typically tastes better. 
When you're a business owner, it's crucial to stay on a budget when purchasing your inventory. E. Armata Inc. distributes Vermont Produce Delivery and takes pride in our outstanding relationships with our growers and shipping partners. This includes our CSA membership partners, who we value deeply, in addition to our vegetable CSA. Our facility can provide you with all the products you need to supply and benefit your business. With more high-quality products to sell, you'll have a higher profit. 
Contact Us For Vermont Produce Delivery
Our dedicated staff at E. Armata Inc. has made a reputation for ourselves as a leader among Vermont Produce Delivery and the tri-state area. We manage our operation with integrity and quality products for our customers and work hard to foster lasting relationships. If you are interested in purchasing wholesale produce for your business for eating local, be sure to contact E. Armata Inc. today to learn more!
Review
Overall Rating





How do others rate this company?
Company
Service Offered