All About Peppers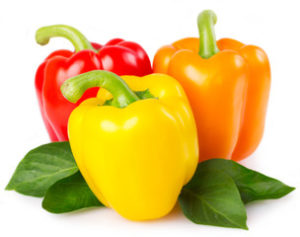 Peppers are very healthy for you. Although they sometimes are quite spicy, they are packed tight with nutrients and vitamins that are extremely beneficial. Peppers contain the following benefits:
They help to burn off fat

They can protect against the buildup of cholesterol

They are extremely high in Vitamin C

They can lower the risk of breast cancer

They contain a ton of Vitamin B6, which lowers the risk of stroke and cardiovascular disease

They serve as an antioxidant

They promote good eye health

They promote good blood circulation
In conclusion, they're packed with beneficial nutrients and they taste amazing in many different styles of preparation.
At E. Armata, a produce distributor in the Bronx, we offer a variety of peppers for wholesale. We typically offer the following peppers:
Peppers are tasty, nutritious, and add a great kick to many types of dishes! At E. Armata, a produce distributor in the Bronx, we offer a wide variety of peppers for your wholesale needs. We are located in Hunts Point, in close proximity to Queens and Manhattan for your convenience. For more information or to place an order, call our Hunts Point Warehouse at 718-991-5600.